NOLA StoryCon 2017
September 15, 2017 |
Time:

TBA
JW Marriott, 614 Canal Street, New Orleans, LA
A Mardi Gras for readers combining book lovers and the Big Easy. Programming and signing information TBA.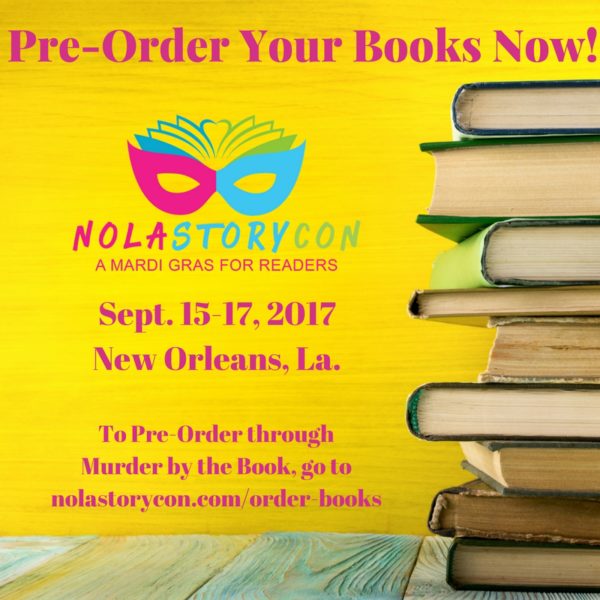 If you're attending NOLA StoryCon, you can now pre-order books from your favorite participating authors. If you're not attending NOLA StoryCon, but love the authors involved, Murder by the Book will ship signed copies worldwide!
To pre-order books, go to http://www.murderbooks.com/nola-storycon-2017.