I've been dying to share this news since last summer! Now the press release is out, so I can finally share one of my secret projects! I'm going to be part of DC Entertainment's new YA graphic novel publishing imprint, DC Ink!
I'm super excited because I'm writing a series for them featuring some of my favorite characters in the DC Universe…
Teen Titans.
The first book in the series is about Raven. It doesn't have a title yet, but I've already turned in part of the script. I love Raven — she's half-demon and she is literally fighting an internal battle between good and evil with herself. Her duality and her struggle are what make her so interesting.
I also love assembling a team. Playing with group dynamics and clashing personalities — the bickering, the loyalties, and the romance makes for great fiction. But when push comes to shove and the stakes are high, a team comes together regardless of what else is happening between. Because that's what real friends do, right?
As someone who grew up loving comic books and superheroes, this is a dream project — and the icing on the cake is that I LOVE the artist I'll be working with. He's a Brazilian comic book artist named Gabriel Picolo. He's done lots of Teen Titans art, and I love his style.
I'm going to show you something amazing. This isn't the book cover, but it is an original piece of Teen Titans artwork Gabriel created for ALA Midwinter: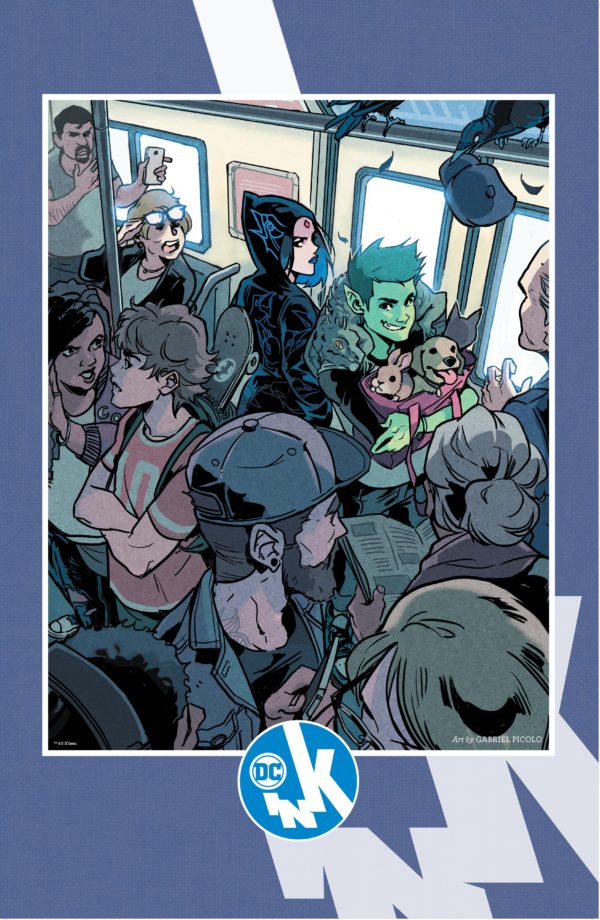 How lucky am I? On top of everything else, I get to announce my Teen Titans project the day before my new book Broken Beautiful Hearts releases (that's tomorrow). It's like my birthday came early this year.
Prepare to meet Raven or learn more about her in 2019. I'm taking her to New Orleans, somewhere I always love to visit on the page. I know 2019 might seems like a long time from now, but it will be here before you know it. And we have to give Gabriel a little time to draw all those gorgeous pictures. Right? And DC Ink will have other graphic novels out for you in the fall, like Mera by Danielle Paige!
Stay tuned…
x Kami