I've been dying to share this secret with you. The Lovely Reckless paperback is getting a new cover!
There are lots of reasons why books get new covers (often when they go paperback). While I LOVE the original cover of The Lovely Reckless, we wanted a cover that was sexier and more intense, like the story itself. After lots of brainstorming, designs, and behind-the-scenes work from my publisher Erin Stein and my uber-talented cover designer at Imprint, Natalie Sousa, we all fell in love with this cover. I hope you love it as much as I do.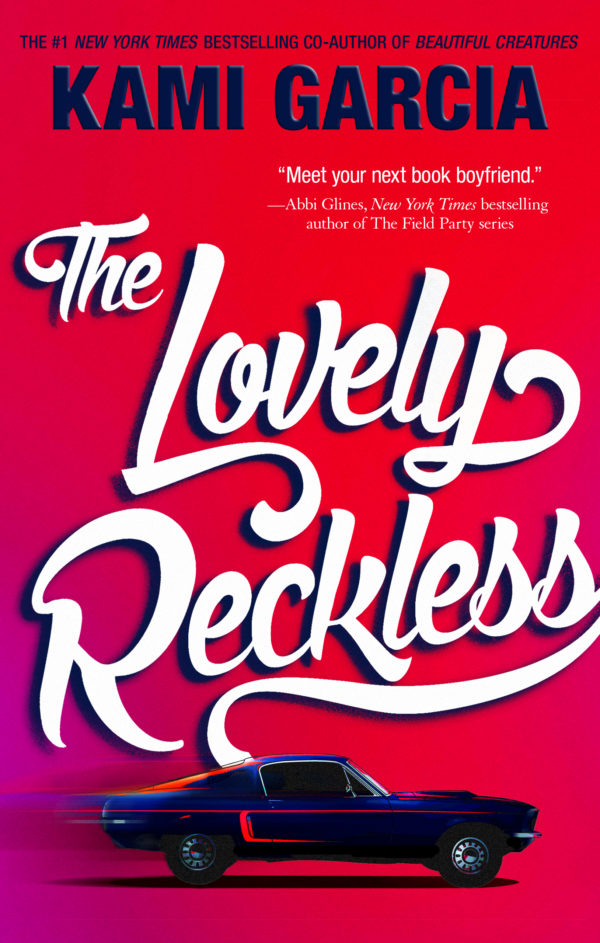 For those of you who haven't read The Lovely Reckless yet, I'm including the description below. This is my way of trying to get you to read it ;).
A huge thank you to everyone who read the book and loved it — and recommended to other people. I owe you lots of hot fudge sundaes.
xo Kami
Get Your Copy: The e-book, audiobook, and hardcover are available now. The paperback is available for preorder.
About the Book
From #1 New York Times bestselling author Kami Garcia, a contemporary romance full of loss, love and redemption…
Seventeen year-old Frankie Devereux would do anything to forget the past. Haunted by the memory of her boyfriend's death, she lives her life by one dangerous rule: nothing matters. At least, that's what Frankie tells herself after a reckless mistake forces her to leave her privileged life in the Heights to move in with her dad―an undercover cop. She transfers to a public school in the Downs, where fistfights in the halls don't faze anyone and illegal street racing is more popular than football.
Marco Leone is the fastest street racer in the Downs. Tough, sexy, and hypnotic, he makes it impossible for Frankie to ignore him…and how he makes her feel. But the risks Marco takes for his family could have devastating consequences for them both. When Frankie discovers his secret, she has to make a choice. Will she let the pain of the past determine her future? Or will she risk what little she has left to follow her heart?
Your own heart will race with each page turn of this heart-stopping star-crossed love story.