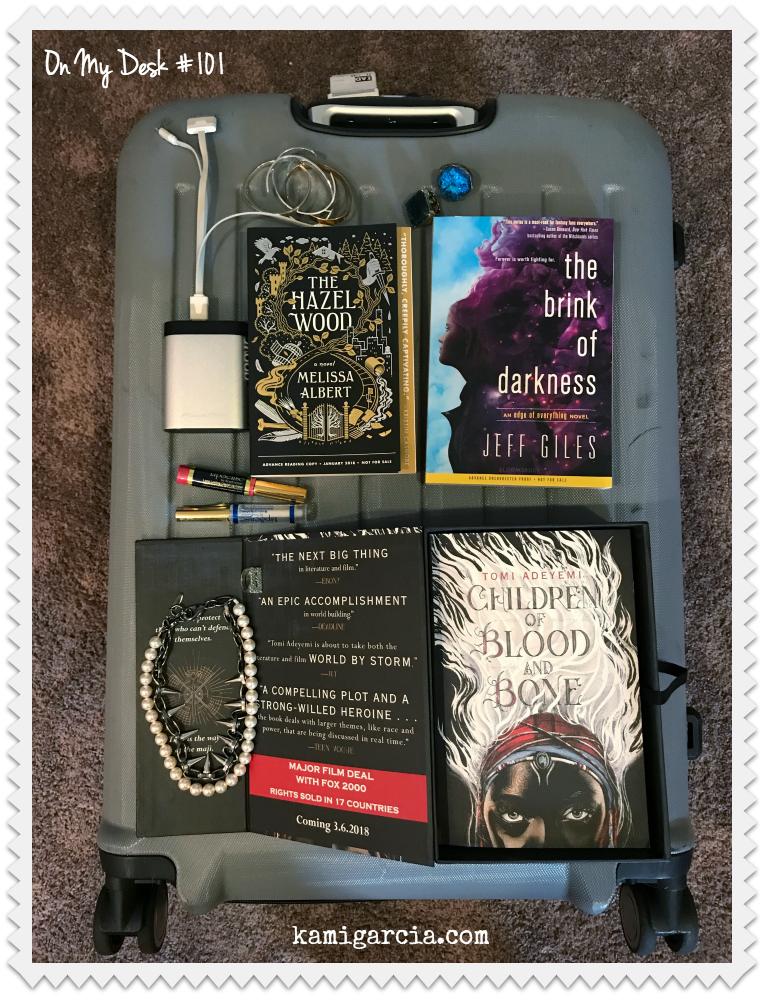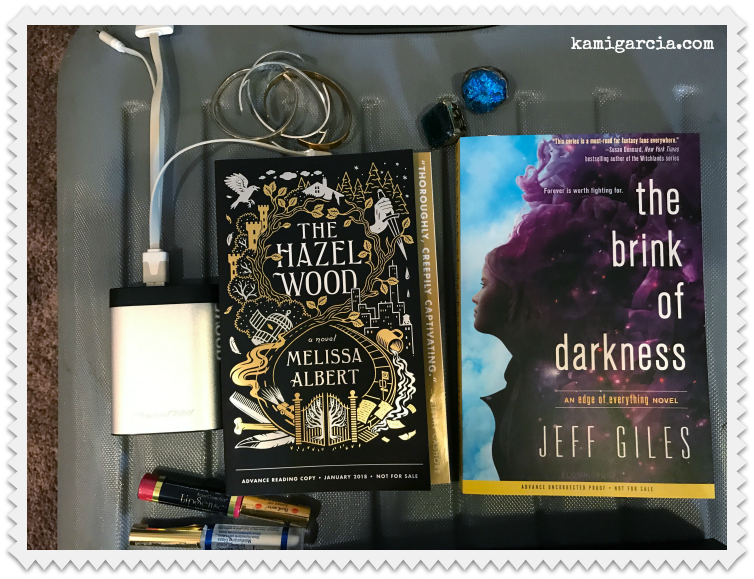 Every week, I post about what's on my desk. This week, it's more like what's in my suitcase. I spent Thanksgiving with family in California, and I didn't pack light in the book department.
Check out what's on my desk this week:
– The Hazel Wood by Melissa Albert
– The Brink of Darkness by Jeff Giles
– Children of Blood and Bone by Tomi Adeyemi
– Portable Charger
– Jewelry (including my favorite Joomi Lin necklace)
– LipSense Long Lasting Liquid Lip Color
– LipSense Moisturizing Gloss
What books are you hoping to read over the holidays? Let me know in the comments.
If you missed On My Desk #100, you can see it here.