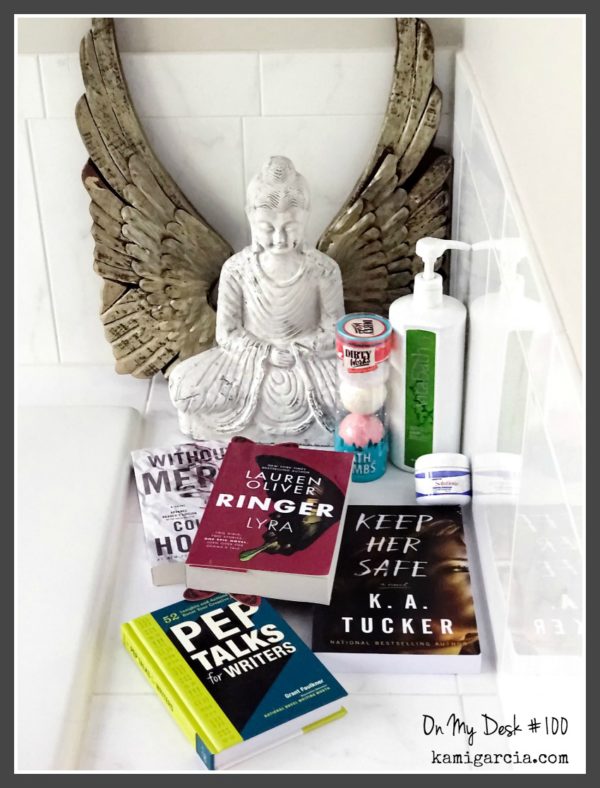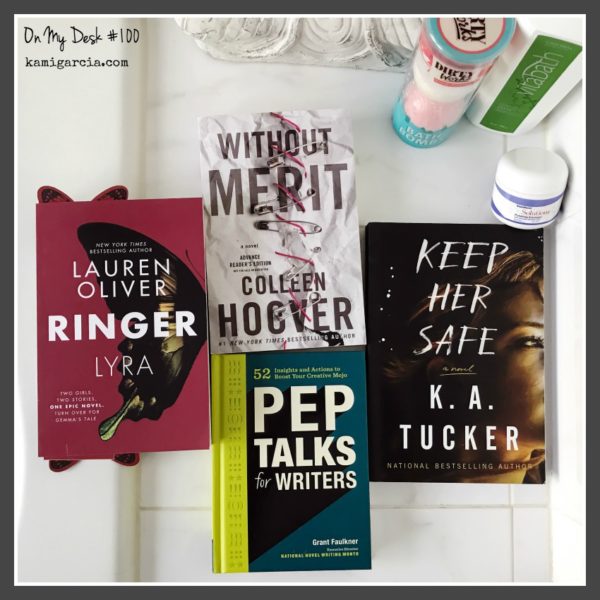 This week, instead of posting about what's on my desk, I'm showing you what's beside my tub. You can't go wrong with a bath for clearing up writer's block (or sneaking in some extra reading time).
Check out what's beside my tub today:
– Ringer by Lauren Oliver
– Without Merit by Colleen Hoover
– Keep Her Safe by K.A. Tucker
– Pep Talks for Writers by Grant Faulkner
– Dirty Works Bath Bombs
– Vitabath Bubble Bath
– SeneGence Polishing Exfoliator
What's on your desk (or by your tub) today? Let me know in the comments section.
If you missed On My Desk #99, you can see it here.