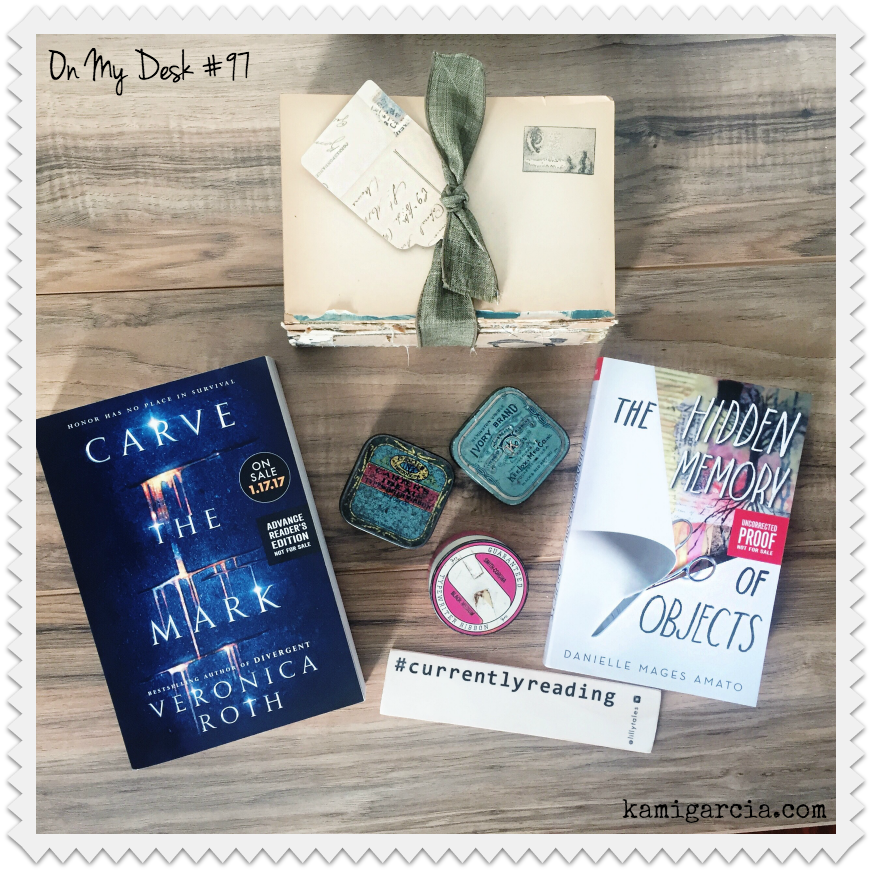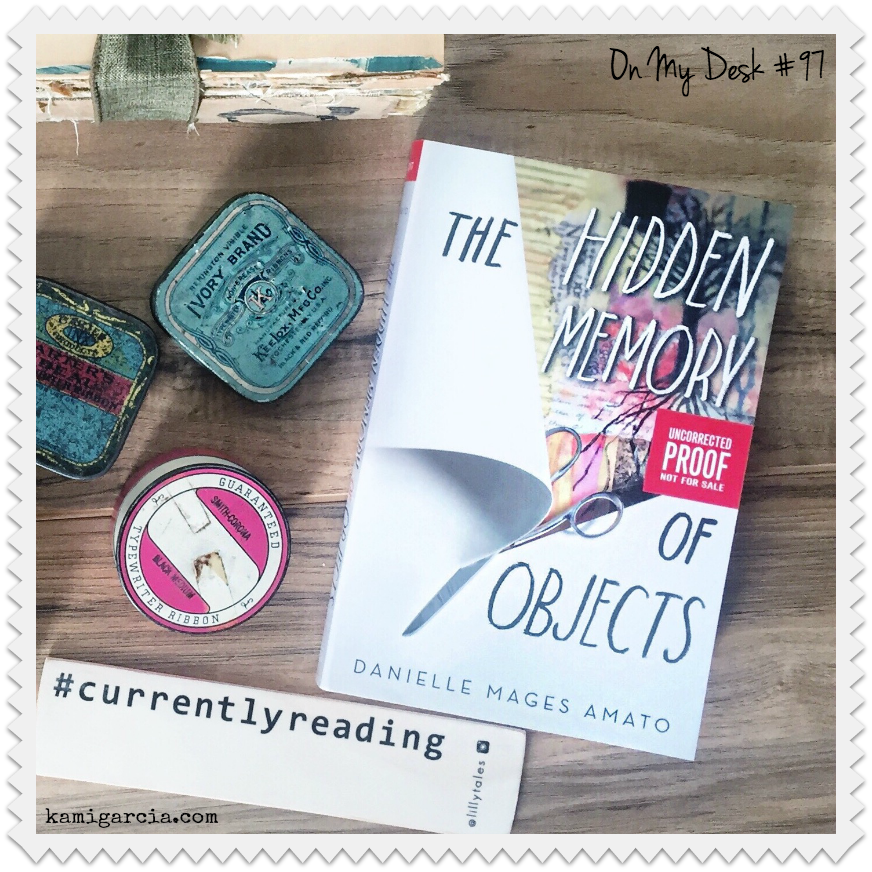 Every Monday, I post about what's on my desk.
Check out what's on my desk today:
– ARC of Carve the Mark by Veronica Roth
– ARC of The Hidden Memory of Objects by Danielle Mages Amato
– Book Page Art from My Library
– Antique Tins
– #CurrentlyReading Bookmark
What's on your desk today? Let me know in the comments section.
If you missed On My Desk #96, you can see it here.