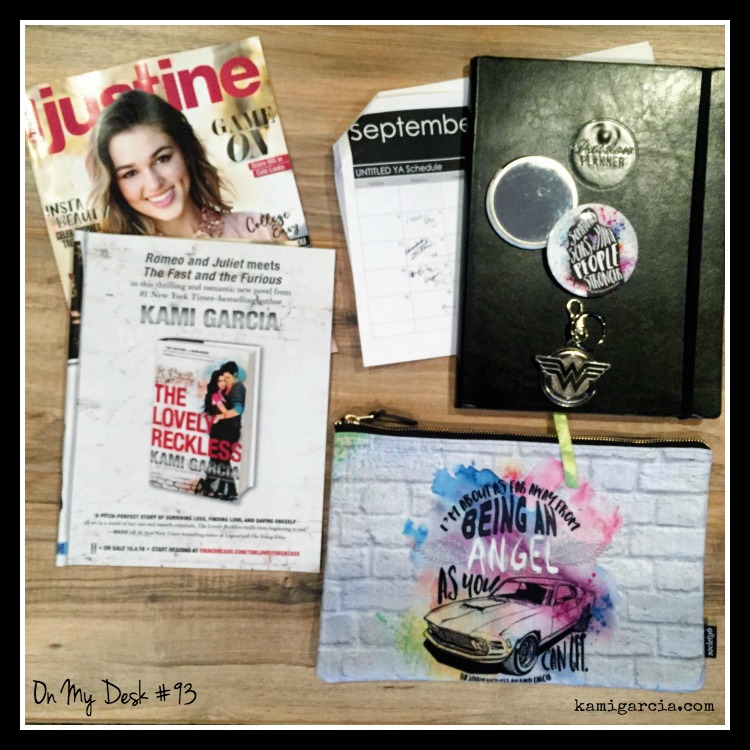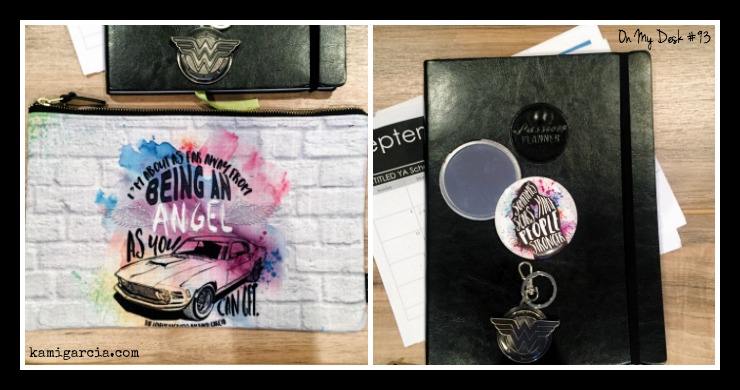 Every Monday, I post about what's on my desk.
Check out what's on my desk today:
– Justine Magazine – featuring The Lovely Reckless!
– Deadline Calendar (to keep me on track for my next book – or remind me how far behind I am)
– Passion Planner
– Wonder Woman Keychain
– The Lovely Reckless-Inspired Pouch & Mirror designed by Evie Seo on Society 6 / @eviebookish on Instagram
What's on your desk today? Let me know in the comments section.
If you missed On My Desk #92, you can see it here.